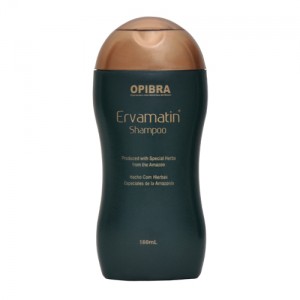 Ervamatin Shampoo cleanses deeply the scalp and hair, helping to combat excess sebum, one of the main causes of dandruff and female hair loss. The unique and special formula leaves the hair soft and shiny, with a natural appearance and a pleasant scent.
Due to its natural ingredients, the shampoo can be used daily and causes no side effects. The continuous use of the product provides the strands with strength and softness and protects them against daily exposure to the sun, wind and pollution.
How to Use:
Can be used daily or 3 – 4 times a week. Apply to the wet hair and gently massage the scalp for 1 or 2 minutes. Rise and repeat the process if necessary. In extreme cases of hair loss, Ervamatin Lotion is recommended to maximize the results.