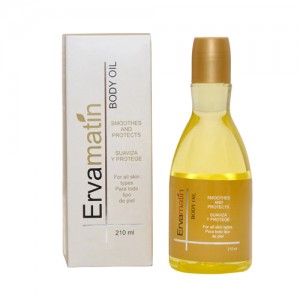 Ervamatin Body Oil protects the skin against dehydration through its unique formula made by natural extracts from the Amazon. It caresses the skin with an exclusive moisturizing touch and leaves the skin with a fresh delicate scent.
The continuous use of this product softens and nourishes the skin, giving it a velvety texture and a glowing luster. It is rapidly absorbed by the skin and does not leave a greasy feeling.
It can be used daily and on all types of skin with no side effects.